We've got so many rooms ALMOST complete in our house - it seems there is a few things left to do in nearly every space, but the good news is we are getting there!! I want to try to diligently post an update weekly to give myself a little extra nudge to get things done :) So here is my update for this week, the main (kid) bathroom. You know where we always have to begin -
the ugly befores!!
Here's a wide-angle realtor shot of this 1989 gem: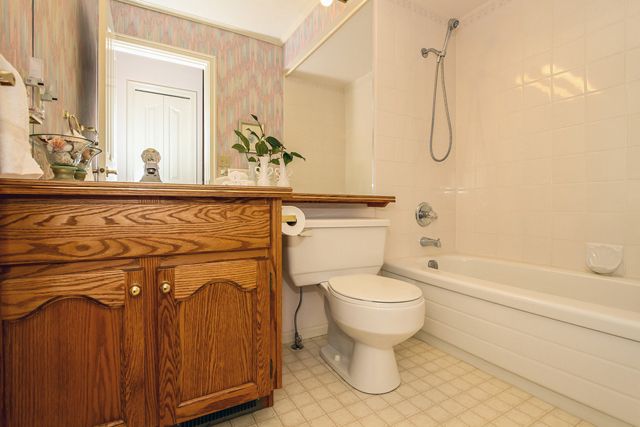 So once again we are dealing with linoleum, honey oak cabinetry, pink wallpaper, and a few flowery tiles bordering the top of the shower. There was no choice but to start from (almost) scratch:
Phew, that's a relief!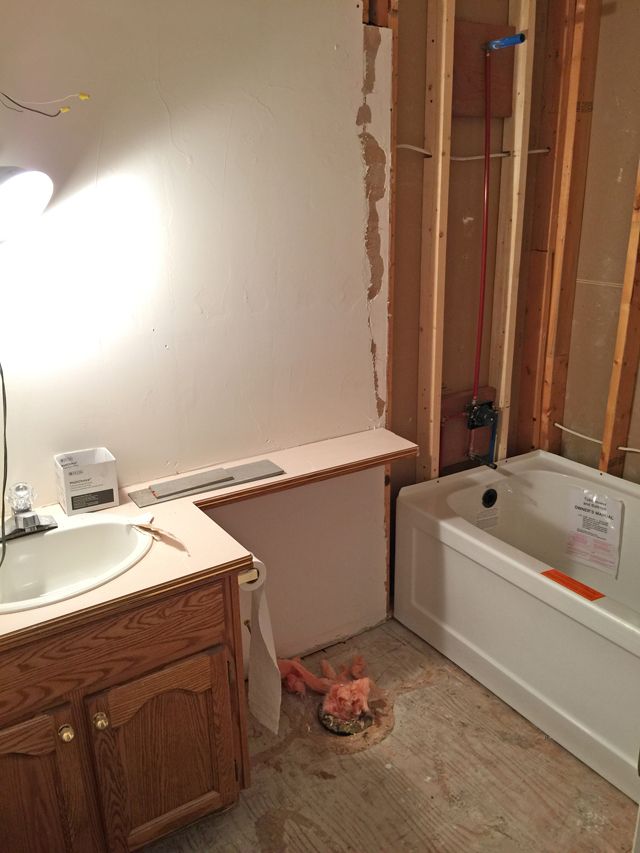 We actually got rid of the toilet and replaced the tub in the above photo as well. Really the only thing to stay was the box of the cabinet; to keep things budget-friendly we opted to replace only the doors with new ones and paint the unit out. We also wanted to maximize the feeling of space in this tiny bathroom so we removed the drywall ceiling drop within the shower (in other words, now the new shower tile can go all the way to the ceiling in there!)
So here is a peek at the mood board to give you an idea of where we are going with the design: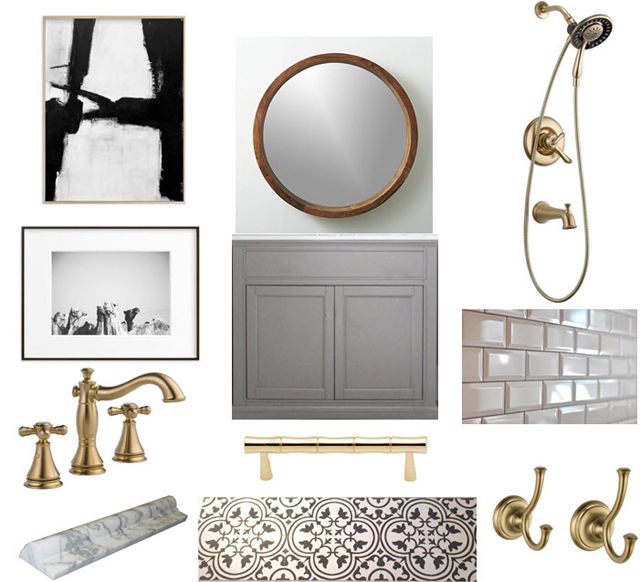 I love the champagne bronze finish of the
Delta Faucet
the fixtures, it adds such warmth! I also feel like this is a "kid" bathroom that a child can truly grow with. Oh, and of course I had to add that pack of camels for a little dose of fun. We've taken the subway tile and chair rail all the way around the room at a 42" height, here's hoping it's easy to clean (...says the new mom who fears the potty-training stage)! And I'll leave you a teaser of the progress, the finished space to follow soon ...