Whether it's moss green, forest green, Kelly green or chartreuse; green is the color du jour and it's popping up everywhere. Personally I love it, I've blogged about it before, and even
Pantone
has given us the confirmation that green is this year's go to. Here are FIVE times I saved or pinned stunning interiors utilizing green just within
this week.
First up is this glorious peek into a space designed by one of my all-time favorites,
Christina Murphy
. Love the iced coffee on the table, shows you that every day life
can
be this beautiful.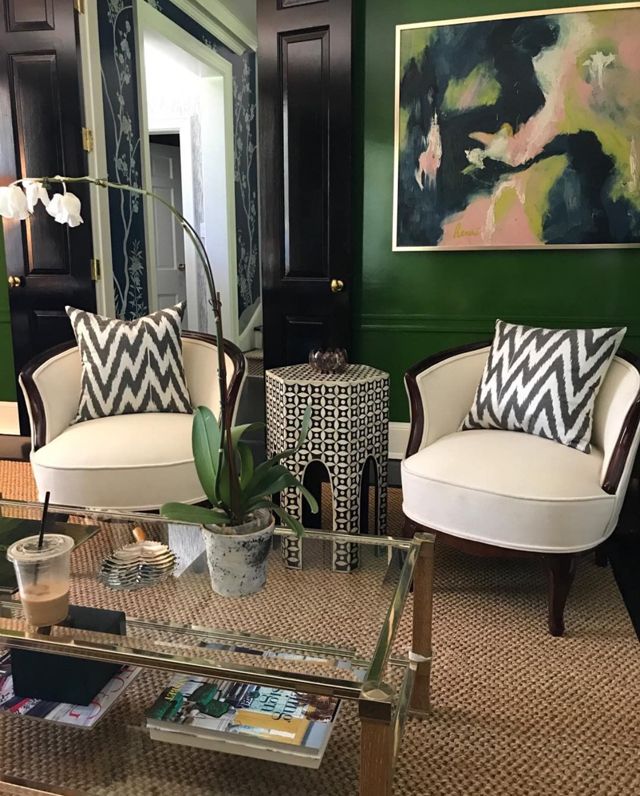 This shot of a butler's pantry in lacquered green makes my heart sing! Cabinet color is Sherwin Williams Secret Garden (image via
High Street Market
):
This vignette by
Michelle Nussbaumer
with a custom mixed chartreuse backdrop is just lovely, but even more so when you come to learn that it's from her first ever showhome, from the late ninties! The room still looks beyond fresh today.
Amie Corley Interiors
created such an amazing mix in this space, particularly because of that bold green sofa. If someone asked you to mix black walls with a green sofa, rust-colored vintage rug, and denim blue benches, you might not be able to picture it all together right? But just LOOK how lovely: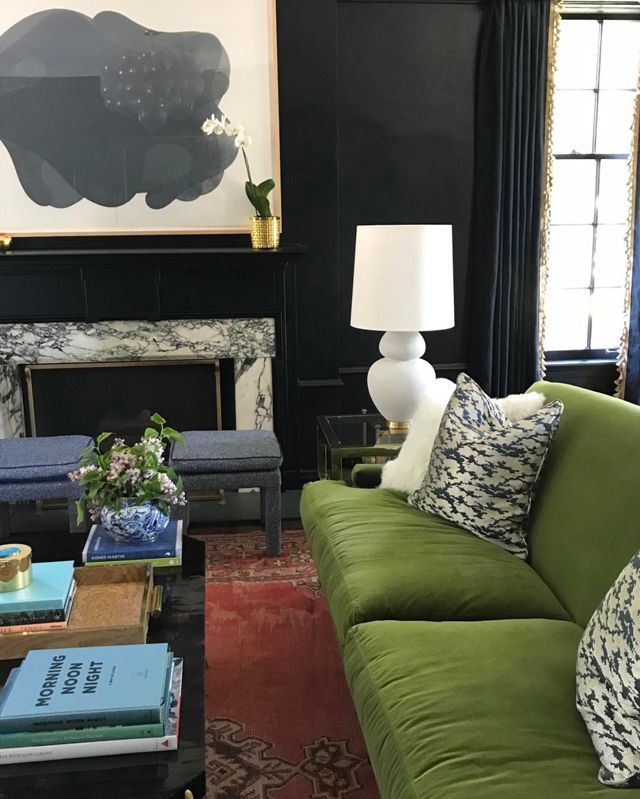 And perhaps the best for last - I hope you caught the stunning house tour on
La Dolce Vita
yesterday.
Anna and Caroline Burke
enveloped this gorgeous room in moss green velvet upholstered walls.
Hop over
to see the entire UES home, it's the stuff that dreams are made of.
There you have it! 5 wonderful examples of green that I happened upon this week. Have a lovely weekend Xo