Hi everyone!
Thanks for popping by today - I'm excited to finally have the first "before" shot of the home we recently purchased (and many more 'befores' to come soon!!). We haven't quite got our hands on the home yet, but soon enough we will be in demolition mode; there is plenty to tear down including walls, a fireplace, pink carpets, and 1989 wallpapers everywhere. And I mean EVERYWHERE. I'm nervous but excited. Any wallpaper removal tricks you may have are much appreciated ;)
For today, a look at the exterior of the home. It's on a great street and it's got good bones but needs a bit of re-working: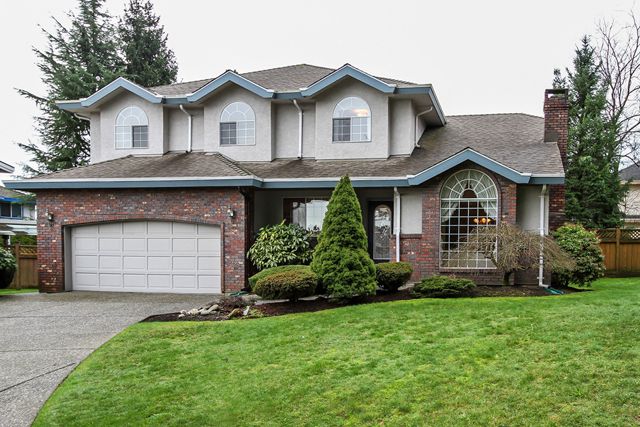 So here's what I'm dreaming up ... of course budget may come into play but if we can we would love to add shakes, replace the upper windows and the front door, add oversized lighting and shutters, paint, and re-do the landscaping. Here's a wee mock up of what I'd love to see happen to this little diamond in the rough:
Can you picture it coming into our current decade? I think little changes could go a long way in modernizing this home. I'd love to hear your thoughts and your ideas of what you would do if you were to renovate the exterior of this home! I'm quite thrilled to share the process along the way with you, honestly my first reno was the reason I even started blogging some 5 years ago. Thanks for joining in my next journey!