Happy new week everyone!
We are ploughing through with our reno project, it's felt slow up to this point because we have been in the midst of the 'tear-down' stage for quite some time now. But in the past couple of weeks we have had a chance to do some of the more fun stuff, like shopping for flooring, kitchen counters, fireplaces and tiles! I'm sharing some background on our plans for the powder room today ... funny to think that this tiny space of VERY few square feet is one of the most exciting spaces for me, namely because I didn't have a formal powder room in our last place.
Ok, you know where we always have to start, with the BEFORE! Here is an image from the real estate listing, you can see the (stubborn/evil to remove) wallpaper that was in place circa 1989. Red oak cabinet, wall-to-wall mirror & tulip style light fixture: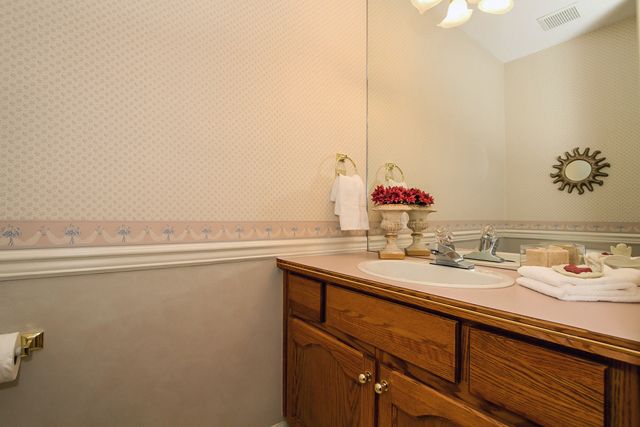 Here is the space as it stands today. Mirror, vanity, everything ripped out! Felt very satisfying to say the least ;) You can get a better look at the linoleum flooring that still needs to be removed in this photo: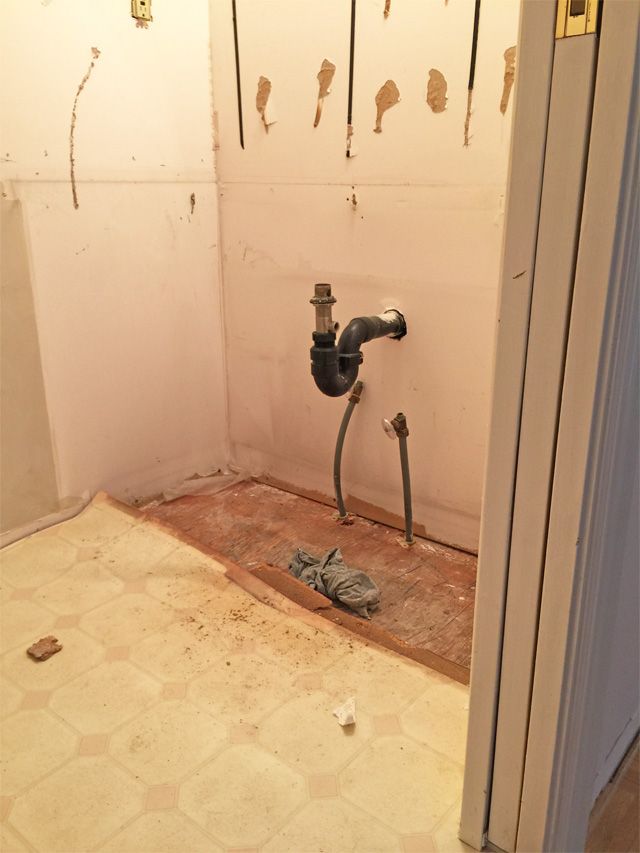 So the next step is mapping everything out for the new design. Here is a moodboard giving you all the plans: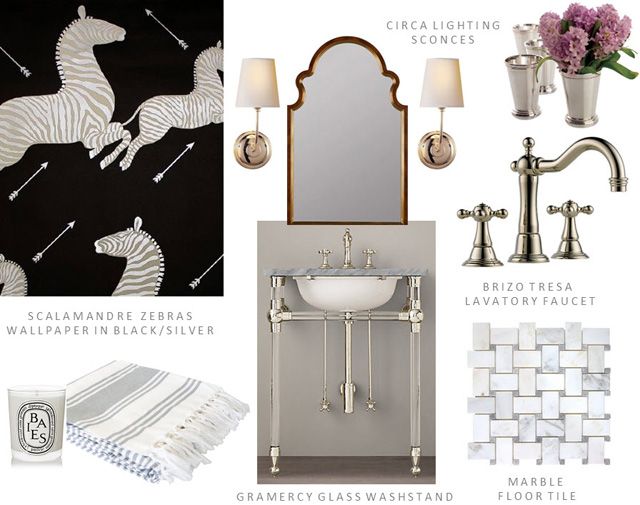 I just adore the look of a vintage-inspired cross handle faucet, and honestly the
Tresa Lavatory faucet
from Brizo is going to be the prettiest faucet I have ever owned!! It comes in 4 finishes, I personally selected polished nickel to tie in with the metal of the washstand and water supply kit.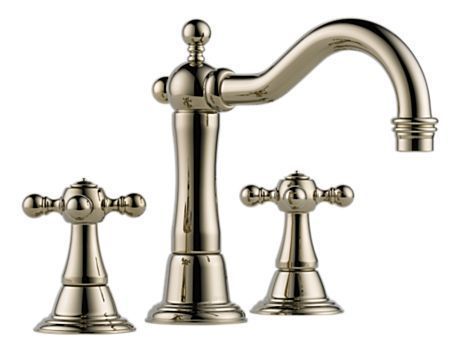 This traditional style of faucet works so well with the delicate look of the metal and glass washstands.
The only catch here is that our current water supply comes up from the floor, so we've got to get a plumber to moves those pipes into the wall before we can move forward installing our vanity. Every step forward has 1-2 steps backwards before you can get to the pretty stuff! Just keepin' it real:
For the floor I am going with a bordered marble basketweave, you can never go wrong with the classics. If you have been following along on
instagram
you will already know I did a lot of tile shopping in the past few days!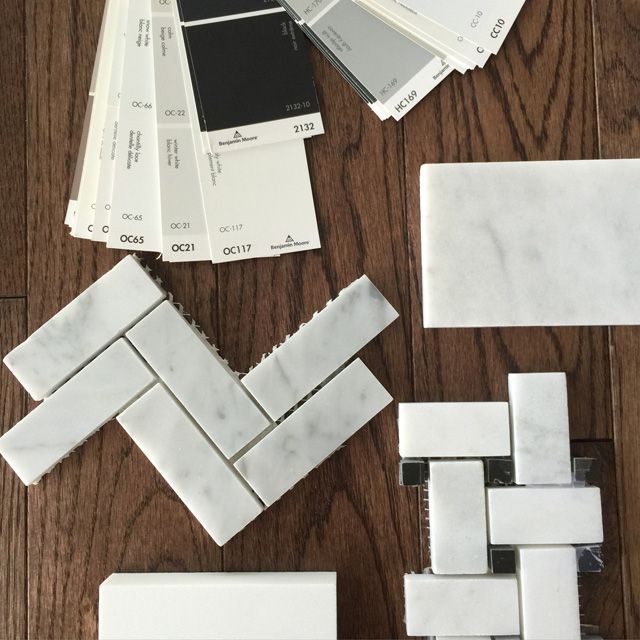 As for the vanity from RH, I found it was a lot more budget-friendly to purchase the washstand without the marble top. Pricing for having our own marble top cut and installed is much less expensive, and I can choose the piece of stone I want. I went with the
powder room
size vanity, which will fit perfectly into our tiny space.
So there you have it for now! I'll let you know how things progress as we keep moving forward. I'm excited to see this space come together, and I'm also thrilled that this little jewel-box is visible right when you walk into the entry of the home. It'll definitely set a first-impression. Have a great start to your week.