Ok here is my plan for my second One Room Challenge space! Yes, you read that right - I'm taking on 2 spaces for this six-week guest participation run because these spaces desperately need completing in order for my family to function in our new home. The first space is the baby nursery you can read about
here
.
The second space is the breakfast nook - if we have to eat our meals juggling a baby and dinner plate on our laps on the couch for very much longer I may just pull my hair out! This space is a "box" ready to be decorated - flooring is in, light is up, French doors were swapped out, and everything is painted BM Chantilly Lace. It feels fresh and ready to be lived in! A reminder, and a glimpse to any new readers, of what the space started out like when we purchased the home: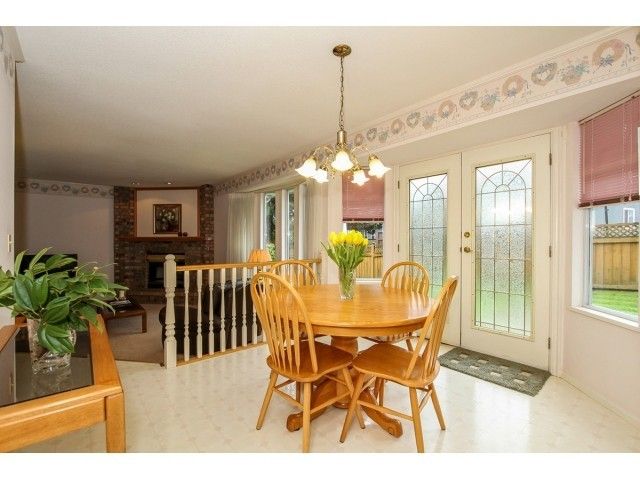 Wowzers. Truth is we have already come a long way! wallpaper down, and perhaps the biggest change - raising the floor in the adjoining step down space so we could get rid of that divisive railing!! You can see the curved bank of windows in this photo I captured with my iPhone yesterday: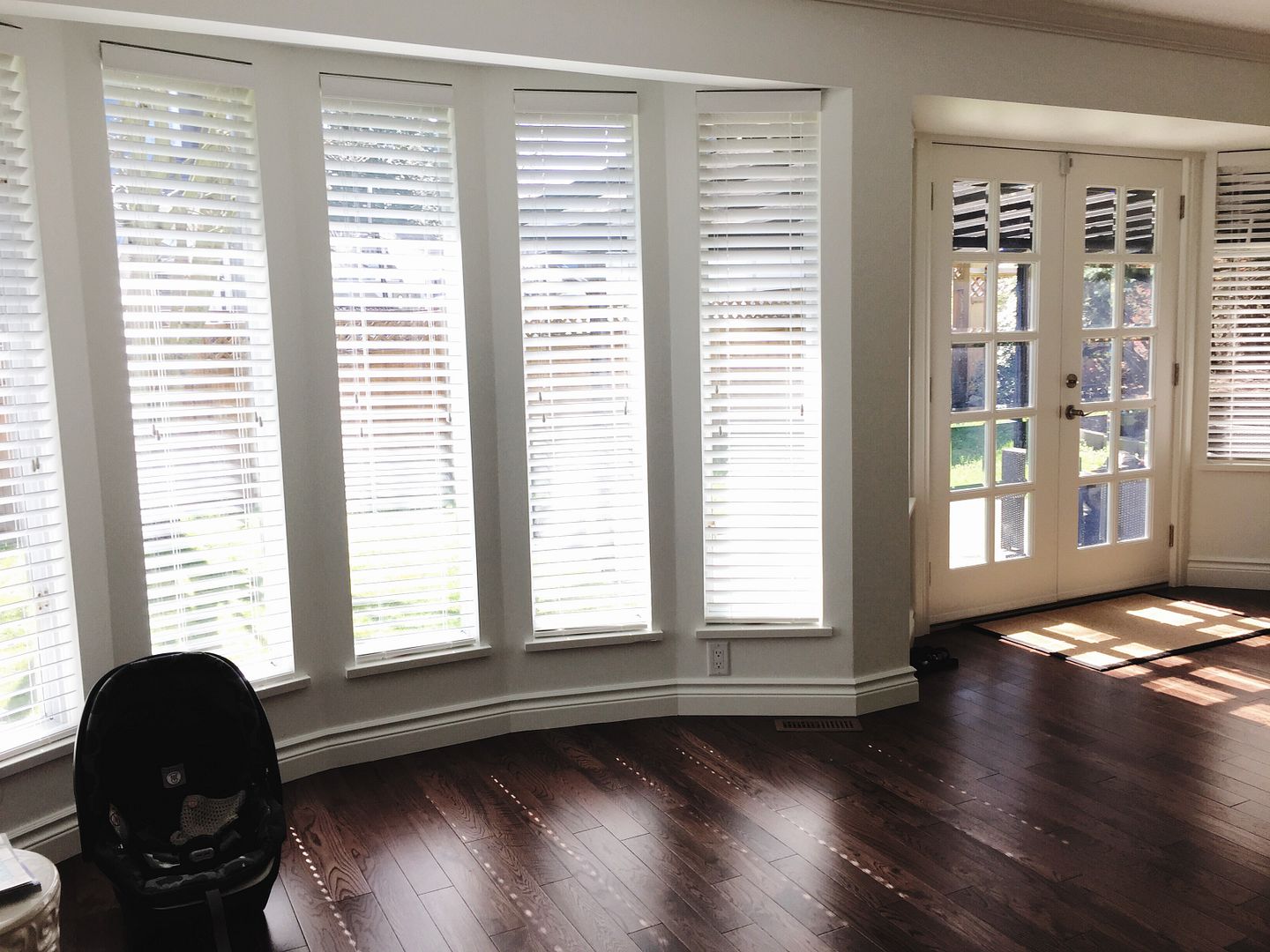 And yes, the baby carseat is part of the décor now, haha. But yay for no more step down and no more railing by the French doors! What a lovely sun filled and open space it is now. So this is officially my starting point today. Sounds easy right? Well, here's what I have in mind, including a couple of DIYs:
I'd like to use removable frosted glass coverings on the French doors because 1) we are too close to our lovely neighbours behind us, 2) it'll help preserve our oak floors from the sun but still let light in, 3) it isn't permanent should we change our minds!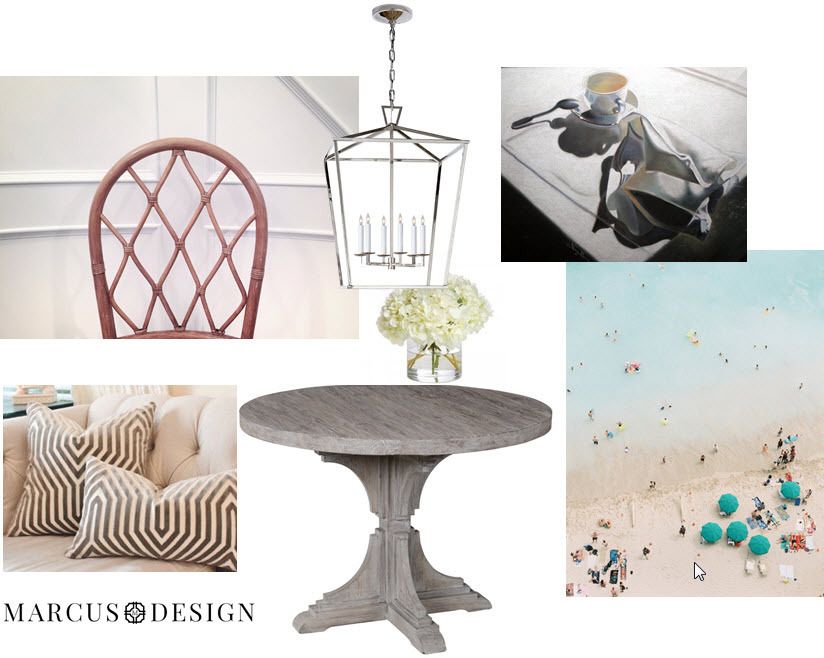 If you've been following along in the last couple of weeks you know I've been debating what to do with these Craigslist
rattan chairs
. My heart is saying don't paint them, and attempt to reupholster in a faux white (wipe-able) leather all by myself, which I've never tried before! Let's see, I may change my mind half-way through and paint them! I'm going to source and hang art to liven the space up (
this one
is already purchased and I'm awaiting it's arrival), select
the table
, these killer
cushions
to add softness, and we should have the makings of a simple, bright and light breakfast nook! The list sounds very doable but considering it's taken me this long to get started, I figure the ORC will be just the kick in the pants I need to get the space officially done!!
Here we go! Hop over to
Calling it Home
blog to view all the other fabulous guest participants.