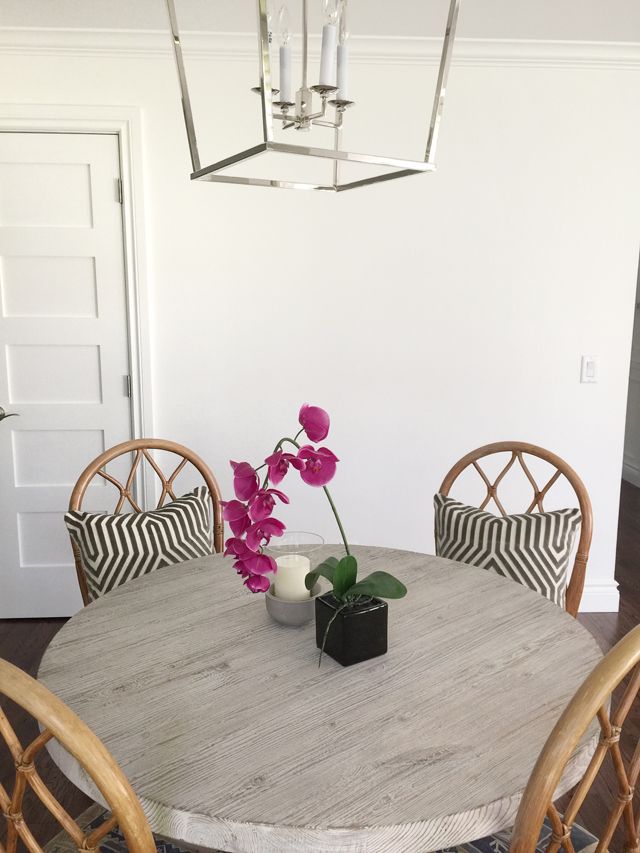 Here it goes, the update on my second space for the ORC! You can view my first space, the baby nursery,
updated here
. Slowly but surely with this one. I've still got a long list of to-do's, but as you can see above the STUNNING Vanderbilt pillows from one of my favorite designer pillow Etsy shops,
MotifPillows
have arrived! Ugh, if only you could touch the screen and feel the velvety texture. And isn't the Dove colorway perfect with the
O.co table
? I die.
Boy is that large white wall screaming for some art. That's a huge decision I haven't fully made yet, turns out the beach print I previously placed on my mood board just won't quite be big enough for the space alone. It's either I go one huge print for max impact, and have the art MAKE the room, or I do a set of prints in series. Here's some inspiration for both options, I've got to hurry up and decide within the next couple of days or it likely won't come in time:
Other than that I also decided to place the chairs on a diagonal in the room to have it appear more spacious, here's a quick and dirty sketch to show you what I mean. Last week I had them placed squared to the walls which made passing through toward the pantry tight and awkward: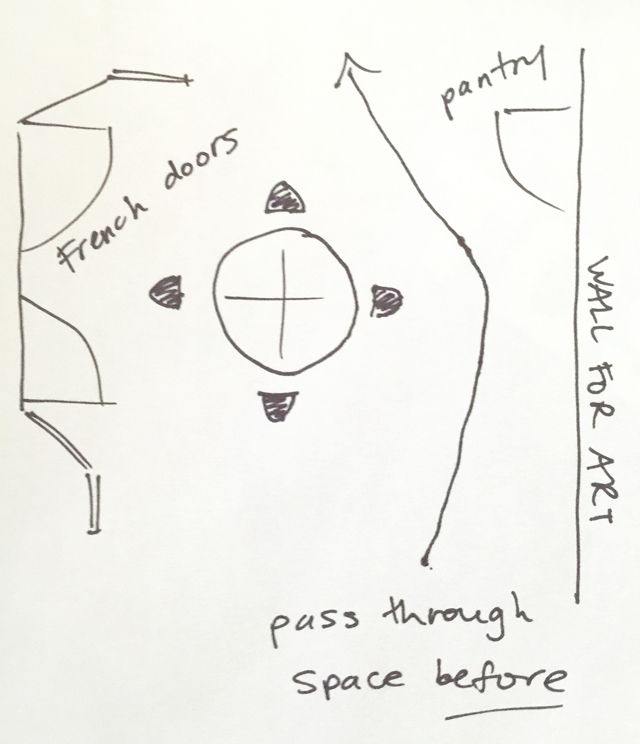 But now that they are on a diagonal the walking-through space is substantially better!
It's kind of more attractive looking too, which is an added bonus. Here's my to-do's from last week with an update on where I am at:
Order and frame all artwork (2-4 pieces total)
Order faux white leather (awaiting it's arrival) and foam
Re-upholster chairs
Buy place mats and a centerpiece
Order the accent pillows for the chairs
DIY frost screens for the French doors for privacy
Not a ton accomplished this week, but hopefully that will kick my butt into high-gear for week 4! I have to admit I'm kinda thriving off of this pressure :)
Hop over to
Calling It Home
blog to see all the other participants and their fabulous ORC spaces!