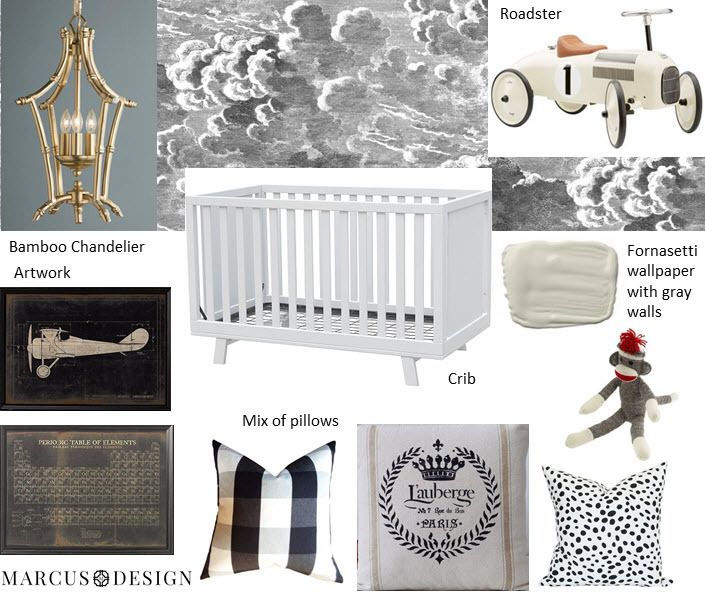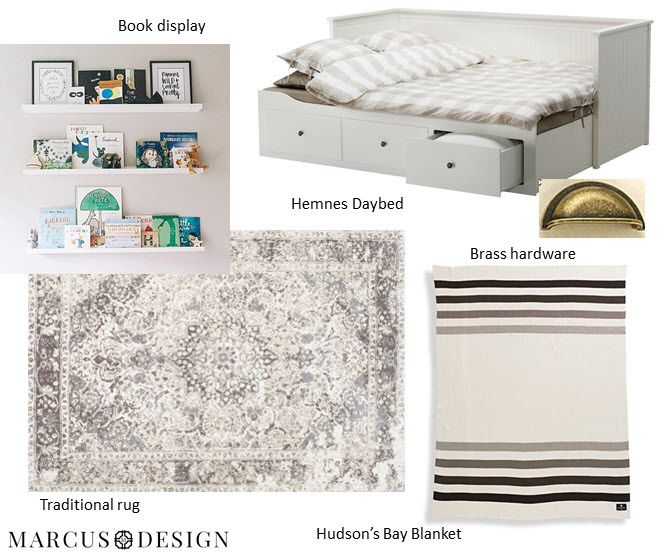 Ok peeps, it's week 2 and I'm starting off with a reminder of my mood boards so I can be specific in my follow up! (also see my second space, the breakfast nook
here
!). Here's my progress this week (sorry for the crappy iPhone photography, but I promise it'll make the final reveal look
that
much better, haha):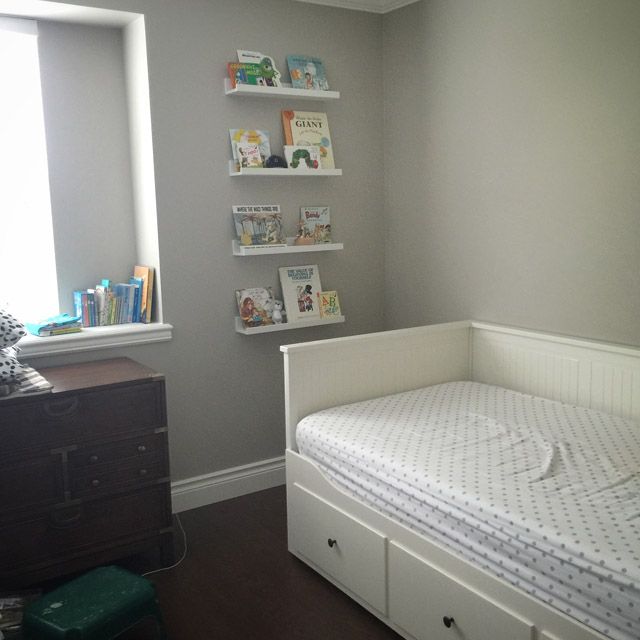 Day bed was purchased and assembled (thank you hubby!!!), shelves were meticulously hung (thank you dad-in-law!!), and I sorted through all the clothes and books and got them organized in the drawers! I'm feeling a lot better about this space. Keep in mind the other side of the room is still stacked with boxes/Tupperware containers. And I plan to change up the hardware on the IKEA daybed. Small goals!
Now there is a large chunk of wall above the daybed, it's directly across from the wallpapered clouds wall - so I'm trying to decide between hanging one larger piece of art here, or trying out a very simple grouping of 3 or so pieces: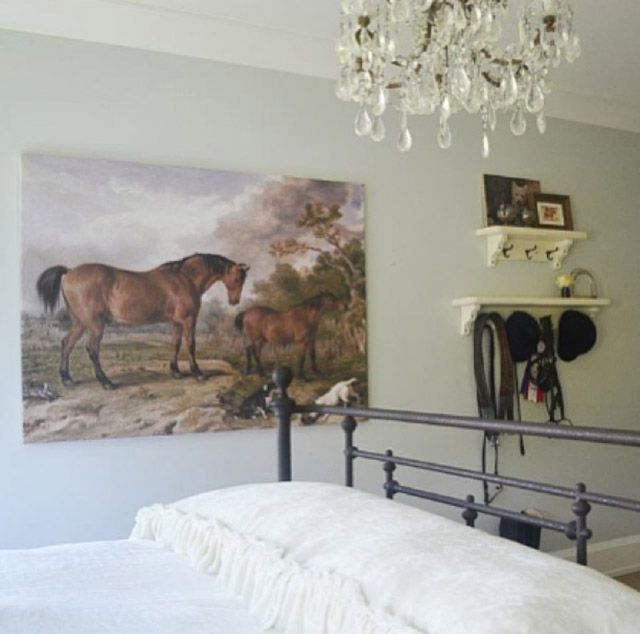 vintage plane and horse portrait via
anewall
Thoughts? What would you choose?
Ok so here's a checklist of what is still needing to be done:
Purchase and frame art

Purchase and swap hardware on daybed

Purchase Hudson's Bay blanket

Get the pillow forms for all the daybed pillows

Order the crib!! And crib bedding. Argh that one is kinda important!!

Select and order a rug

Build the little vintage roadster

Some DIY art, perhaps the doggie silhouette but of our own puppy!

Consider adding a mobile above crib
Let's see how much I can accomplish by next week! Eek, time already seems to be flying ... Hop over to see more from all the ORC participants
here
.