We have a large built-in shelving unit in our family room that was quite a scary sight when we first bought our home. The unit was a dark and dingy wood, the shelves were glass, there was blue carpet (YES carpet) on the bottom shelves, and it was overall not a good look. Here are pics before we purchased our house (keep in mind the clutter in these photos is from the previous home-owners!):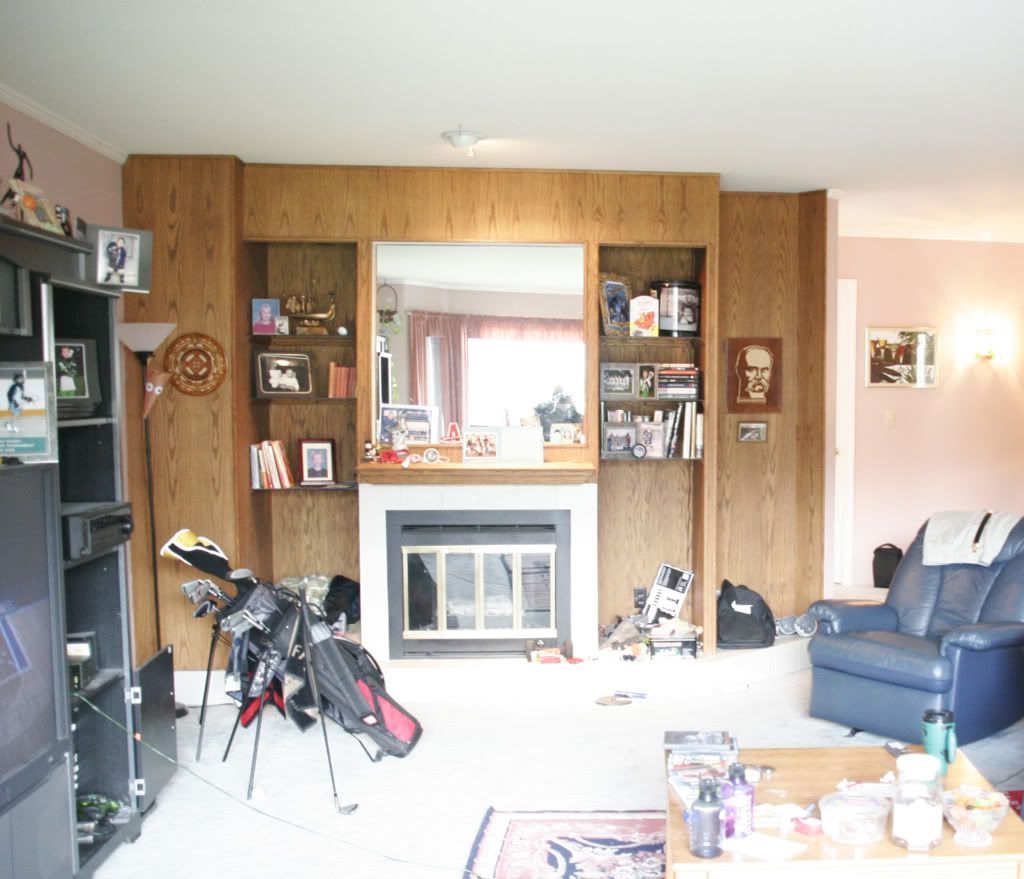 We did not want to spend money on this, we originally contemplated knocking down the unit, but moving or losing the fireplace was just not worth it. And I still saw potential in what was there. What was the most economical choice? Paint!! So we chose a warm white and my wonderful husband went for it!
We removed the glass shelves, had wood shelves cut and added a little trim detail (see below), which looks much more substantial.
We changed the flooring in the room, and of course added new furniture and accessories. The wall color is Benjamin Moore's Escarpment (a very moody and warm grey). We also spray painted the gold trim around the fireplace in a brushed silver for a quick and easy update!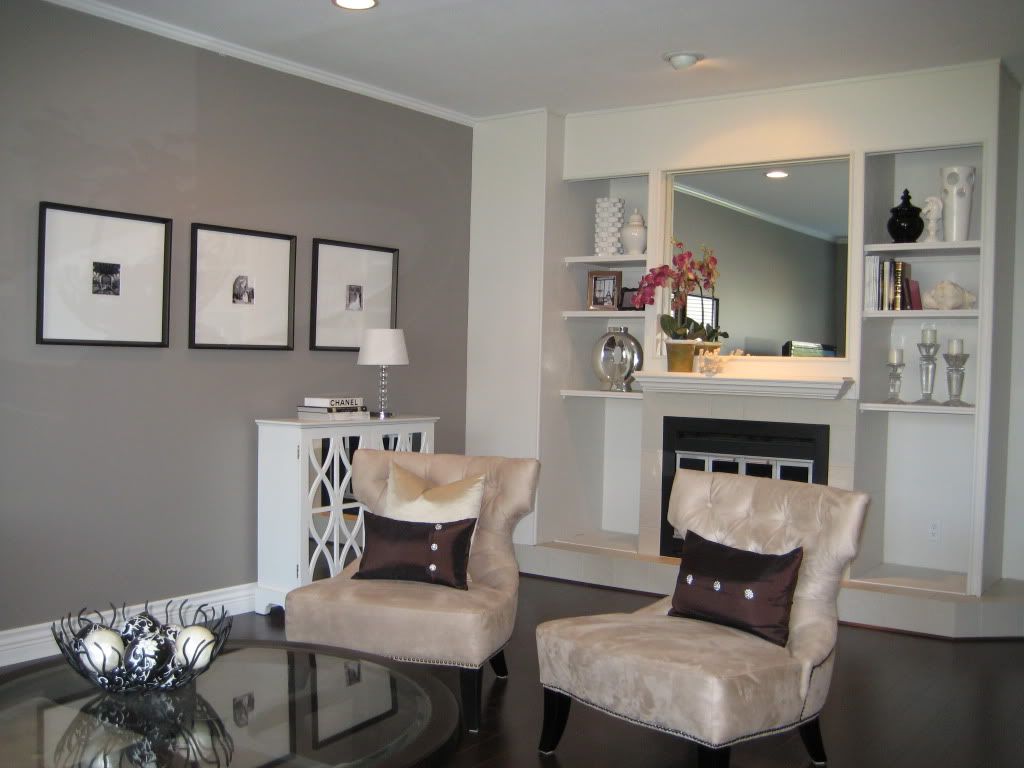 Isn't it great how much a simple and inexpensive solution like paint can make such a difference? I would love to hear about some of your projects where paint alone created an amazing transformation for you!
PS. Thank you to Julia from
Hooked on Houses
for featuring this post!! If you have not yet visited Hooked on Houses you need to check out her wonderful blog asap! She showcases celebrity homes, houses from movies, as well as amazing before and afters...and who doesn't love a great before and after? :)