Spring is in full swing! This often brings our attention back to our outdoor spaces and gardens. Last year my husband and I did a re-vamp of our front lawn to improve our home's curb appeal. All the reno's we have been doing in our home thus far have been carefully selected to get the most bang for our buck when it comes time to sell, and I think a home's first impression should always be way up on that list! Here's an idea of how the front landscaping looked when we first bought the home:
The front garden left a lot to be desired… the plants were looking a little bushy, and we were constantly at war with a plethora of weeds! We decided to rip everything out and start from scratch: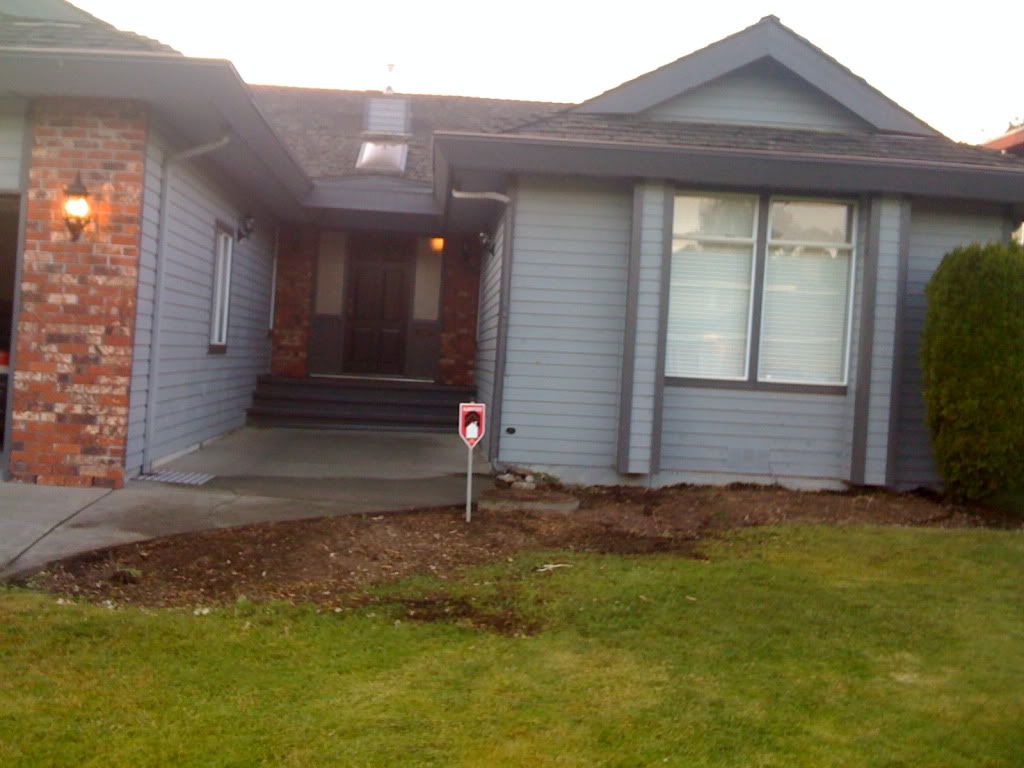 The first thing that we had done was some decorative curbing to define the space:
Both my husband and I are not quite gardeners per se, so in order to minimize our on-going battle with weeds, we opted for a heavy-duty liner topped with large-sized river rocks. It's been working great so far! So here is how it all turned out:
We did a few other things including replacing the worn roof. As well we did a quick and inexpensive upgrade by changing the light fixtures in front of the house, the new ones were from Home Depot. Good-bye 1986, hellooo 2010!
We chose plants with some structure to them, a Pom Pom Juniper (I call her our cheerleader!), a Japanese maple, and a hedge of boxwoods.
In a few years the boxwood hedge should fill out and will then be trimmed squarely together.
Here you can see a close up of the stamp and coloring we chose for the curbing. We pulled some of the coloring out of the brick in the front.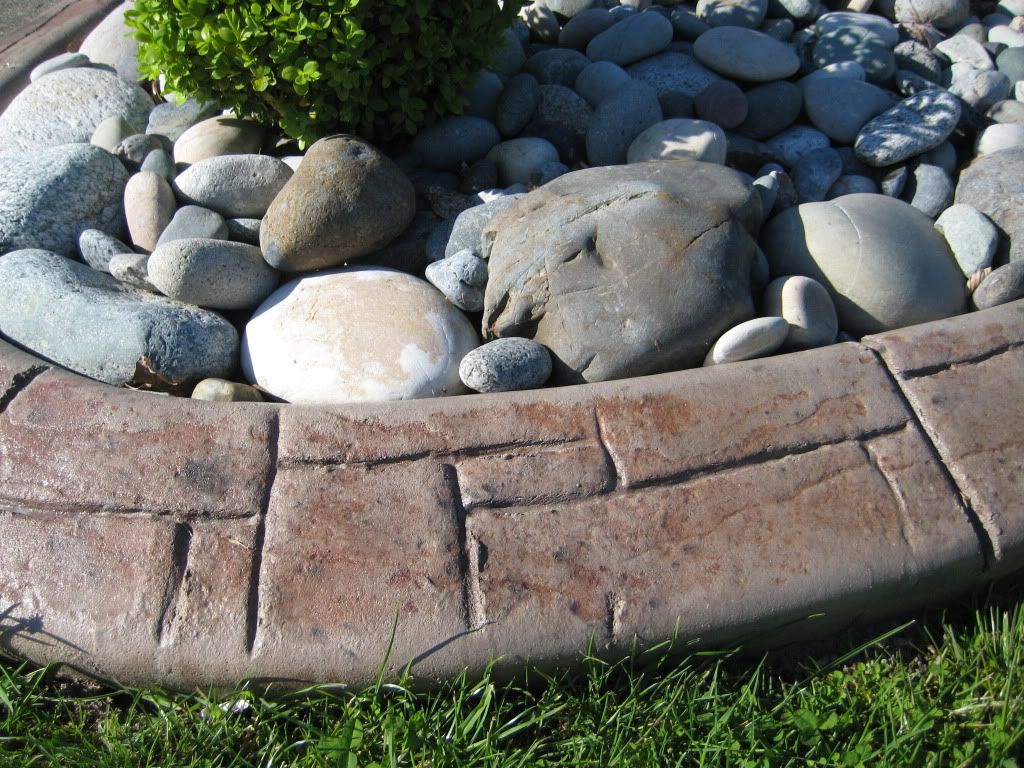 In the spring, we get a nice little touch of color, so pretty:
Since spring has arrived, it has been so much fun to watch things grow. And the best part of all is how low maintenance the landscaping has become. I'm hoping we'll get a return on our investment in the future! I'll be linking this post to "Metamorphosis Monday's" over at

Between Naps on the Porch

. Be sure to pop over there to see tons of great before & afters!! I will also be participating in the "Bring In The Spring!" party over at

Posh Pieces

, you can head over there for some serious spring inspirations!